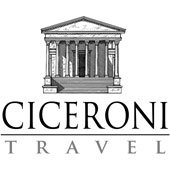 The Puccini Opera Festival
The Puccini Opera Festival Overview
The Puccini Opera Festival from CICERONI Travel in Torre del Lago offers the opportunity to see Madame Butterfly, Turandot & the rarely staged La Rondine. Enjoy Lucca & Pisa, two of Italy's finest medieval cities. Private visits to three historic villas & their gardens. Superb cuisine & a relaxed pace, excellent, quiet hotel in the historic centre
Torre del Lago & Lucca:The Puccini Opera Festival
Tour Manager; James Hill
At the end of a Tuscan summer the evocative ambiance of Giacomo Puccini's operas complements the idyllic setting of the Puccini Opera Festival, placed against the still waters of Lake Massaciuccoli and the hamlet of Torre del Lago. Italy's greatest post-Verdi composer was born in Lucca in 1858 into a musical family. Puccini initially trained as a church musician until he witnessed a performance in Pisa of Verdi's Aida. It was then that his thoughts turned to opera. He moved to Milan to study composition where he developed his expressive powers, with the patient support of the publisher Tito Ricordi, later bursting onto the international scene. His signature style of juxtaposing dramatic action with lyrical repose has since ensured Puccini's place within the operatic repertoire. On this visit we celebrate not only Puccini, but also the twin delights of the Tuscan medieval cities of Lucca and Pisa and the summer pleasures of country villas and gardens in the hills surrounding Lucca.
Lucca's ancient origins are pre-Roman and it was an important Imperial city. It enjoyed great wealth due to two factors. First, in medieval times it developed strong traditions in textile manufacturing; second, its strategic position on the medieval Pilgrim's Route to Rome, the Via Francigena. In 1369 it was given civic independence by the Holy Roman Emperor, Charles IV, a status it maintained until Napoleon annexed the city in 1799. Throughout this period local noble families endowed churches, built palaces and then commissioned luxurious villas and remarkable gardens in the surrounding hills.
Pisa is of probable Etruscan origin and cemented its strategic status as a port via trade with the Greeks and the Gauls. It flourished as a Roman colonia and subsequently did not suffer decline in the early medieval period mainly due to its various alliances - supporting Byzantium for example. Pisa reached its apex in the 11th century becoming one of the four maritime republics of Italy and although an ally of Genoa in its wars against the Saracens, the rivalry between these two great maritime powers weakened its power. Finally, semi-permanent decline set in due to Florence's rising dominance in Tuscany, leaving Pisa to become a place of haunting beauty.
The Operas
Puccini's La Rondine on the second night and Madame Butterfly on the fourth and final night are included in the visit price. *Turandot on the third night is an optional opera, at extra cost and this will include transfers to and from Torre del Lago. If you would like to opt out of one or both of the included operas, the relevant reduction will be made to your final invoice. For the two included operas, all seats will be reserved in the First Sector Stalls and these offer both excellent sight of the stage and sound quality. However, please be aware that we are not able to choose individual seats or specify particular rows. Torre del Lago is a 45minute drive from Lucca.
We shall stay in Lucca at the charming 4* San Luca Palace Hotel. Ideally situated just within the walls of the medieval city, it offers a convenient location for exploring the city, its surrounding hills, while Pisa and Torre del Lago are within easy reach.
Please note, this tour has now departed, we next expect to offer this tour in 2022. For the latest information about our current and future tours please visit www.ciceroni.co.uk or call 01869 811167
Find out more about CICERONI Travel