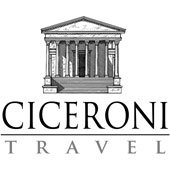 Lucca & the Renaissance Garden
Lucca & the Renaissance Garden Overview
Prosperity's Bounty: Lucca & the Renaissance Garden from CICERONI Travel. Visit Lucca, one of Italy's finest medieval cities. Unhurried itinerary allowing free time to enjoy its beauties. Seven important villas and gardens included. Many seen under private "connoisseur" viewing conditions. Excellent, central and quiet hotel.
Prosperity's Bounty: Lucca and the Renaissance Garden
Tour Lecturer; Tom Duncan, Co-Founder of CICERONI Travel.
Tour Manager; James Hill, Italian Tour Director
The history of medieval Italy is a most colourful patchwork of clashing egos! First, the Holy Roman Emperors and the Popes were always at loggerheads. Caught in the middle were all the Duchies, City-States and other assorted territories which had emerged from the chaotic end of the old, western, Roman Empire. They fought amongst themselves and Tuscany was a hot-bed of inter-city strife. Florence, Siena, Pisa and Lucca formed a bewildering series of alliances, engaging in endless betrayals of each other! This is most beneficial for us as Tuscany's strongly walled cities, magnificent castles and the fortified palaces of each city's noble families, have all bequeathed posterity a most extraordinary range of architectural and artistic delights.
In the sixteenth century peace of a sort broke out. The leading families turned to a new fashion, born in Florence, then sweeping Italy – the villa suburbana! These were villas built just outside the walls of cities rather than at a great distance. Here, noble owners could enjoy the benefits of rural relaxation while staying close to political and economic events in town. Our visit to Lucca offers the perfect opportunity to examine this footprint of Italian history and culture as we too move back and forth from palace and church to country villas of great beauty.
Lucca's ancient origins are pre-Roman and it was an important Imperial city. It enjoyed great wealth due to two factors. First, in medieval times it developed strong tradition in textile manufacturing; second, its strategic position on the medieval Pilgrim's Route to Rome, the Via Francigena, was of great value. Of course, it fought with all of its famous neighbours, but then settled down when in 1369 it was given civic independence by Emperor Charles IV, a status it maintained until Napoleon annexed the city in 1799. All the while the local noble families endowed churches, built palaces and then commissioned luxurious villas in the nearby hills, surrounded by a remarkable series of gardens. It is this twin theme of urban art patronage and rural retreat which will be the focus of our visit.
We shall stay at the 4* San Luca Palace Hotel. This is ideally situated within the walls of the medieval city and is a charming hotel recently opened following a major restoration of a medieval and renaissance palazzo.
Please note, this tour has now departed, we next expect to offer this tour in 2022. For the latest information about our current and future tours please visit www.ciceroni.co.uk or call 01869 811167
Find out more about CICERONI Travel