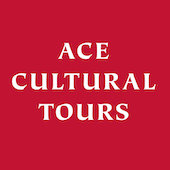 Aquileia City of Antiquity
Aquileia City of Antiquity Overview
• Visit the city's remarkable cathedral with its sequence of 4th century mosaics • Journey across a beautiful lagoon to find the cobbled streets and courtyards of Grado, home to historical churches with 6th century mosaics • Discover the Lombard Temple and medieval Duomo in Cividale, high above the Natisone River

Aquileia, once described by Emperor Justinian as "the greatest of all towns in the West", is today a little known but important Roman city perched on the Adriatic coastline. As the ninth biggest city in the Roman Empire during the 1st century AD, Aquileia served as a crossroads, with a wide trading network between Rome and the East. This tour will be led by Andrew Wilson, BA, BD, FSAScot. Andrew studied archaeology then theology before working overseas as an archaeologist, specialising in Roman frontier systems and Byzantine mosaics. He has led many tours for ACE in the Graeco-Roman world, and also several in Britain, with a particular emphasis on the archaeology of his native Scotland.

Find out more about the Aquileia City of Antiquity tour.