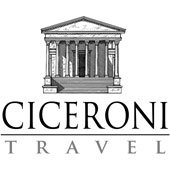 The Gardens of Ireland
The Gardens of Ireland Overview
The Gardens of Ireland from CICERONI Travel. Inspirational visit led by two of Ireland's most respected Gardeners, Jimi Blake & Helen Dillon. Gentle pace, time to absorb the 'spirit' and detail of each garden. Variety of garden styles included, Iconic gardens such as Mount Stewart & Hunting Brook .
Forty Shades of Green: The Gardens of Ireland
Tour Lecturer; Helen Dillon, Jimi Blake, Tom Duncan
Irish gardening has undergone a remarkable transformation in recent years. What for centuries had been the preserve of the landed elite is now a source of welcome creativity for everyone as a generation of younger gardeners takes horticulture down new paths. Visitors quickly grasp that gardening in Ireland is not as 'conditioned' by received opinions about what is and is not acceptable, be it certain plants, colour combinations or design themes, as in some more traditional gardening environments. Of course the fertile soil, mild climate and generous rainfall mean that this enthusiasm has put down firm roots. As a noted writer on Irish Gardens, Patrick Bowe, once put it "Irish gardens, like Irish people, are a little wild. It's the moisture in the air".
For what is a welcome breath of fresh horticultural air, we have to thank a handful of key gardeners beginning with that irascible contrarian, William Robinson, Irish to his fingertips, who altered the course of gardening in these islands. At Mount Stewart, Edith, Marchioness of Londonderry pushed the bounds of 'good taste' beyond what anyone had hitherto thought appropriate. In more recent times Helen Dillon carried on this innovative approach, never failing to amaze and inspire at her iconic garden. Without doubt, these three remarkable personalities have between them shaped Irish gardening over the last century, inspiring a new, younger generation, above all the brother and sister gardeners, Jimi and June Blake. Thus, we are indeed fortunate that Jimi Blake and Helen Dillon will join Tom Duncan on this visit to some of Ireland's finest historic and contemporary gardens. All three will share their knowledge, passion and enthusiasm for Ireland's horticulture, past and present.
In Co. Wicklow, Dargle Glen is a fine representative of William Robinson's influence and his careful use of nature to present trees and shrubs to great advantage. Kilmacurragh Botanic Garden offers an insight into what inspired plant collecting on a very large scale can achieve – its recent rescue under the guidance of Seamus O'Brien is a remarkable achievement. Mount Stewart is without doubt the country's most important garden and we shall spend a day with its Head Gardener, Neil Porteous. Jimi Blake's garden at Hunting Brook, together with his sister June's garden at nearby Tinode, could not be more different and stimulating. Other noted modern gardens will also be visited in and around Dublin.
We shall stay in the centre of Georgian Dublin at the 5* Fitzwilliam Hotel. Privately owned, it is situated on St Stephen's Green, and is within easy walking distance of many cultural and leisure opportunities.
Please note, this tour has now departed, we next expect to offer this tour in 2019. For the latest information about our current and future tours please visit www.ciceroni.co.uk or call 01869 811167
Find out more about CICERONI Travel