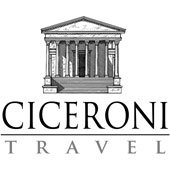 Georgian Dublin
Georgian Dublin Overview
The Harp & the Crown: Georgian Dublin & its Hinterland from CICERONI Travel. Introduction to Ireland's history. Remarkable levels of private access. Wonderful Georgian houses. Landscapes & gardens including Birr Castle and Jimi Blake's Hunting Brook. Visit based at historic Barberstown Castle.
The Harp & the Crown: Georgian Dublin & its Hinterland
Tour Lecturer; Tom Duncan, Co-Founder of CICERONI Travel,
Ireland has a wealth of great houses and public buildings of international stature, many of which have remained largely unknown to all but the specialist historian and enthusiast. These date from the Medieval to the Victorian period. Undoubtedly, many of the finest are of the Georgian era, when Ireland enjoyed a period of unprecedented, though temporary, peace and prosperity.
Our visit will introduce you to these buildings, their architects and owners, their outstanding collections of pictures, furniture and decorative arts and their surrounding landscapes and gardens. This will be done through a series of visits in and around Dublin, one of the great European cities of the eighteenth century. You will be taken on several gently paced walks around the city, together with time spent in the picturesque Irish countryside when we visit three of Ireland's greatest country houses, Birr Castle, Castletown House and the magical Russborough, which we shall see under special 'connoisseur' viewing conditions.
We stay at Barberstown Castle, a very good four-star country house hotel. The original castle, a defensive tower, was extended several times to create the elegant house of today. It is set amidst quiet countryside, a short drive from Dublin. There will be free evenings on the second and third evenings and bus transfers into and out from Dublin will be included as part of the visit. This will allow members of the group to attend the theatre or to eat in one of Dublin's many fine restaurants.
Please note, prices and details are subject to change on full publication of this tour. For the latest information about our current and future tours please visit www.ciceroni.co.uk or call 01869 811167
Find out more about CICERONI Travel