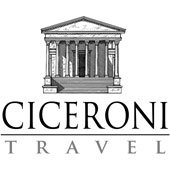 Butler Country: Southern Ireland
Butler Country: Southern Ireland Overview
Butler Country:South East Ireland from CICERONI Travel; Marvellous week spent exploring this magical part of Ireland. Visit based in the historic Mount Juliet House, former seat of the Earls of Carrick. Unique opportunity to learn more about Ireland's history. Wonderful selection of private houses, many not open to the public.
Butler Country: South East Ireland
Tour Lecturer Tom Duncan, co-founder of CICERONI Travel.
The history of Ireland is one of great events shaped by generations of invasion, conquest and settlement. Our visit will concentrate for the most part on south-east Ireland, an area dominated for almost eight centuries by the Butlers - Earls, Marquises and Dukes of Ormonde, the senior title of this many titled family. Indeed, we shall be based at historic Mount Juliet House, once the seat of one branch of the Butlers, the Earls of Carrick, now a handsome country house hotel.
Coming to England with William the Conqueror, the Butlers, originally named the FitzWalters and based in Kent, sent one of the family to take advantage of another Norman "invasion", this time of Ireland. Settling in the lush countryside today divided between Counties Kilkenny, Tipperary and Laois, the family prospered, making alliances with other powerful Norman dynasties. For much of that time, their principal seat was Kilkenny Castle.
Kilkenny is the finest medieval city in Ireland. It has handsome churches such as St. Canice's Cathedral and of course, magnificent Kilkenny Castle. Its 18th century prosperity is reflected in Georgian buildings, gracious of proportion and fine in detail. In the surrounding countryside are a series of marvellous medieval religious foundations, such as the great walled monastery at Kells and the fine Cistercian Abbey at Jerpoint.
reland is renowned for the wide and eclectic range of its country houses. A special feature of this visit will be the opportunity to visit several great houses and castles very much not open to the public such as Birr Castle, where we shall be entertained to a private lunch with the owners, the Earl & Countess of Rosse. It also has one of the most important gardens in Ireland round which we shall be guided by Lord Rosse.
We shall visit privately the Marquis of Waterford at Curraghmore, a classical house with stunning staterooms by James Wyatt, hidden in its magnificent valley setting, making it a truly unknown and romantic place. Borris Castle is the seat of the McMorrough Kavanaghs, one of the most ancient of the pre-Norman ruling families and again, we shall be entertained to lunch by the family.
Ireland's horticultural heritage is an equally important part of the visit. In addition to our walk through the gardens at Birr, we shall also visit Altamont, the magical garden created by the late Corona North.
We shall stay at Mount Juliet House, a truly wonderful late 18th century house sitting amidst what is universally agreed to be one of Ireland's finest landscape parks. It has made the seamless transition from a great family home to a most welcoming place in which to spend time. It is internationally known for its cuisine and sporting facilities,including the renowned golf course designed by Jack Nicklaus.
Please note, this tour has now departed, we next expect to offer this tour in 2021. For the latest information about our current and future tours please visit www.ciceroni.co.uk or call 01869 811167
Find out more about CICERONI Travel