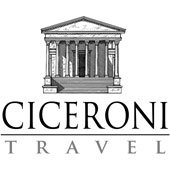 Ballymaloe & Cork
Ballymaloe & Cork Overview
Ballymaloe; Houses & Gardens of Cork from CICERONI Travel. Marvellous week spent exploring Co. Cork. Wonderful selection of houses, many not open to the public. Particularly fine selection of gardens included. Ballymaloe House to be our "home from home" for six days with its remarkable food & country house comforts. Unhurried itinerary.
Ballymaloe; Houses and Gardens of Cork
Tour Lecturer; Tom Duncan, Co-Founder of CICERONI Travel
The poet Edmund Spenser and his more politically engaged contemporary, Sir Walter Raleigh, came to Ireland in the late Elizabethan period determined, as were all their English contemporaries, "to plante" Ireland with the English language, newly reformed religion and above all, English manners and customs. Both men came to settle in the ancient Irish province of Munster and more locally in what today we know as County Cork, the focus of our six-day visit.
Spenser commented on many aspects of Irish life during his unhappy sojourn, not least the manner in which the cultures of both communities might one day merge. Did this happen? Over the succeeding centuries many native traditions did indeed combine with those brought in from abroad and it is this fusion of cultures - architectural, historical and literary (for this is "Somerville and Ross" country) that we shall explore during what will be a marvellous visit
The visit will concern itself not just with food for the eye, mind and soul but with food for the body! We shall stay at the renowned Ballymaloe House Hotel. Myrtle Allen's family have owned Ballymaloe for a very long time indeed. Since opening the house as a comfortable country-house style hotel it has gained an international reputation, not least for its superb food. Mrs Allen's daughter-in-law, Darina, has become known throughout the world for her work as cook, writer, lecturer and gardener – all aspects of Ballymaloe which we shall enjoy during our stay. We have all our evening group meals at the hotel, allowing us the opportunity to sample the best of local ingredients imaginatively presented in a manner unique in Ireland.
Prices and details subject to change on full publication of this tour. For 2019 details, please use link below.
Find out more about Ballymaloe: Houses & Gardens of Cork