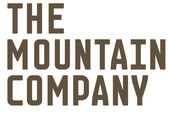 Ladakh Sky Trail GHT in India
Ladakh Sky Trail GHT in India Overview
Our Ladakh Sky Trail is a unique trek designed by us to help you experience the best of the three areas of this region: Ladakh, Zanskar and Changthang/ Rupshu.
Ladakh Sky Trail GHT is a challenging Trans Himalayan traverse of Ladakh following footpaths used for centuries from the sacred monastery at Lamayuru to the heart of the Zanskar valley, into the scenic Markha valley and on to the desolate Rupshu region and Changthang plains. On this trek ones crosses six mountain passes over 5,000m which link landscapes aptly described as a geologically wonderland. Stunning white washed monasteries & Buddhist villages mark our route.
You will end your journey at this beautiful blue lake located on the Changthang plateau at 4,500m. Tsomoriri Lake trek is famous for its unique landscape, nomads and the lakes. This region, known as the land of the nomads, and while on this trek you will see their traditional lifestyle. The area is also an important wildlife sanctuary, harbouring snow leopards and wild asses, as well as various species of birds, such as the black necked crane.
Find out more about the Ladakh Sky Trail GHT in India