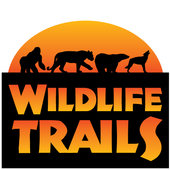 India wildlife tour to Satpura
India wildlife tour to Satpura Overview
India wildlife tour with a bespoke tiger safari in Satpura National Park. A park for the less tiger centric visitors and those looking to explore a pristine wilderness by elephant, boat and jeep safari.

India wildlife tour - Satpura is less well known than famous tiger sanctuaries such as Bandhavgarh, Kanha and Ranthambhore, but it packs a serious punch when it comes to its multiple animal attractions. As well as an outside chance to see tigers, there are excellent leopard and sloth bear sightings and at least two groups of Wild Dogs (Dhole). People come here on extended stays for a 'slow safari' and stays at some of the best wildlife lodges in india. Let us design a bespoke Indian wildlife tour including this gem of a park.

Find out more about the huge variety of our India wildlife tours.