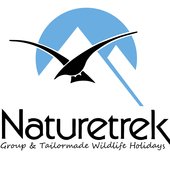 India - Tiger Direct!
India - Tiger Direct! Overview
An exciting new tour taking you straight into the heart of Tiger country on a 9-day safari that combines Pench and Kanha Tiger Reserves, two of India's finest, plus an optional extension to Tadoba National Park.
This is, quite simply, the most convenient Tiger tour yet. By flying straight in to Nagpur, in Madhya Pradesh (heartland of the Tiger), we offer the Indian wildlife enthusiast the ultimate luxury – a tour relatively free of large cities and endless overland journeys! Indeed, on this Tiger tour more than any other, we maximise the time spent in India's wonderful national parks. Our focus is on Pench and Kanha National Parks, two of India's best Tiger Reserves. In both we'll explore a wide range of habitats on morning and evening game drives, looking for Tigers, Sambar, Spotted and Swamp Deer, Gaur, Wild Boar, and perhaps even Leopard, Dhole or Sloth Bear, as well as a colourful profusion of birds. An optional extension to tourist-free Tadoba Tiger Reserve is not to be missed as it is currently providing some of our best wildlife encounters in India!
The most popular Tiger tour on the market today
100% success rate with Tiger sightings over 30 tours
Enjoy Kanha & Pench – two of India's top Tiger Reserves
Fly in and out of Nagpur, just one hour from Pench
Mammals include Wild Boar, Golden Jackal, deer, antelope & monkeys
Leopard, Gaur, Dhole (Indian Wild Dog) & Sloth Bear all possible
Birdlife galore!
Expertly escorted by a British or Indian Naturetrek naturalist
Top tip: extend tour with a stay in tourist-free Tadoba Tiger Reserve
Find out more about our 'India - Tiger Direct!' tour