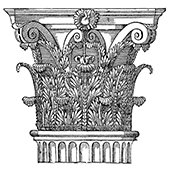 Essential South India
Essential South India Overview
Fascinating Hindu art, architecture and rituals in the finest temples of Tamil Nadu. Colonial history in Chennai, Pondicherry and Kochi. Silk and coir weaving, bronze moulding, tea picking and spice growing. Lush tropical landscapes, rice paddies, sugar cane, coconut groves, colourful villages.
Ocean, rivers, mountains; the geographical features of the Indian Subcontinent have always played a major role in its long history. While the riverine plains of northern India have allowed migrations and invasions, the southernmost tip of the Indian peninsula has remained protected from the north by a series of mountain ranges and rivers, uncrossable for centuries. Surrounding the peninsula on all other sides, the Indian Ocean brings a distinctive climate, tropical and humid, with its predictable monsoon rains making the land highly productive; rice paddy fields, coconut groves and spice plantations abound and have sustained the emergence and growth of many Hindu kingdoms and empires for the past millennia. The monsoon winds have brought settlers and traders from East Africa and Europe to both coasts since antiquity; early Christians and Jews landed on the Malabar Coast in 52 ad while the Portuguese, Dutch, French and English all traded from their respective forts and trading posts, following the sea route supposedly discovered by Vasco de Gama in 1498. This tour starts in the modern state of Tamil Nadu, cradle of the Dravidian civilisation. The 7th-century Pallava kings, in their seaport of Mahabalipuram, created rock-cut caves and monolithic shrines, where mythological moments are presented in dynamic relief carvings. Their architectural style and elements were formative in the development of the Dravidian style of temple architecture, which fully matured under the Chola Dynasty in the 11th and 12th centuries. Their monumental, yet finely carved temples are masterpieces of craftsmanship. The colourful gopurams, towering gateways, and the profusely sculpted mandapas, pillared halls such as that of the Meenakshi temple in Madurai are typical of the 17th-century Nayaka rulers.
The first major British settlement in India, Fort St George in Madras, was built by the East India Company in 1640. In 1674, the French Compagnie des Indes Orientales established their headquarters in Pondicherry, 90 miles down the coast. Contact with Europeans was beneficial to many local communities. The Chettiars of Chettinadu, local money-lenders, made their fortune by importing teak wood from Burma. Today, their sleepy palaces, with British iron pillars and Belgian crystal chandeliers are silent witnesses of the past.
In Kerala, spices always attracted traders; pepper, cardamom, ginger, clove, and later tea and coffee, all grow in the highlands of the Western Ghats. A labyrinthine network of canals known as the backwaters have always provided easy transport by kettuvallam, a traditional boat made of bamboo and coconut coir, to Cochin, the world trading centre for spices since Roman times, today a masala of religious communities.
Find out more about the Essential South India