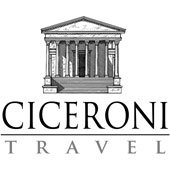 Dresden at Christmas
Dresden at Christmas Overview
Bellotto's Eye: Christmas in Dresden from CICERONI Travel. Enjoy Dresden in its Christmas livery. Compare the city as depicted by Bellotto with today's remarkable recreations. Discover the insatiable patronage of the art-mad Electors of Saxony. See some amazing pictures & the world's finest collection of Meissen porcelain. Festive programme.
Bellotto's Eye: Dresden at Christmas
Tour Lecturer; Tom Duncan, co-Founder of CICERONI Travel
Christmas is celebrated in style in Dresden, the wonderful architecture of Saxony's capital the perfect backdrop to a traditional German Christmas. Jolly street markets, festive decorations, culture and music in abundance await us, plus a light dusting of snow as the perfect festive complement?
The Dresden we see today is a remarkable sight, little changed from when captured by one of Europe's greatest view painters, Bernardo Bellotto, who accepted an invitation from a genuine 'connoisseur' ruler, the Elector of Saxony, to come to his capital. When Bellotto arrived he found Saxony ruled in a most unusual way. The ruler was a Catholic, yet the ruler's ancestors until a generation before had been the firmest supporters of the Reformation, indeed they had given Martin Luther aid and comfort. The Saxon lands were ruled at the turn of the seventeenth century by a charismatic leader, Frederick Augustus I, 'Augustus the Strong'. He was both hereditary Elector of Saxony and the elected King of Poland. To gain this second role, the Lutheran Elector converted to Catholicism, an astonishing decision given his nation's history, not appreciated by his Saxon subjects. The Elector-King's fame lay is his role as a great patron of the arts. He founded the famous porcelain works at Meissen and began the transformation of his capital at Dresden. He and his successors built some remarkable palaces and collected magnificent works of art - all aspects of their activities which we shall see in the city's museums and treasuries, including the celebrated Green Vault. Augustus's son, Frederick Augustus II (also King of Poland as Augustus III) continued his father's lavish patronage of the arts, inviting Bellotto to Dresden. The artist memorably captured the city's evolution in a series of limpid paintings and these mostly remain in the city's Gemäldegalerie, which we visit several times. In recent times Dresden has taken on an added layer of significance due to its destruction during World War II and its rise, phoenix-like, bears remarkable testament to the triumph of human forbearance over adversity. This too, will add a poignant descant to our main theme as we celebrate this city of architecture, art and music. Indeed, music will be an important part of our visit: The Semper Opera will stage Tchaikovsky's enchanting ballet, The Nutcracker; Hansel and Gretel, a fairy-tale opera by Humperdinck; and Eugene Onegin, Tchaikovsky's tragic opera. The Frauenkirche will present choral services and recitals over our stay. Subject to availability, tickets can be pre-booked for most of these performances and concerts. We shall stay at the 5* Kempinski Taschenberg Palace Hotel, the city's finest, close to all the major sites and a short walk to the Opera House.
Please note, this tour has now departed, we next expect to offer this tour in 2022. For the latest information about our current and future tours please visit www.ciceroni.co.uk or call 01869 811167
Find out more about CICERONI Travel