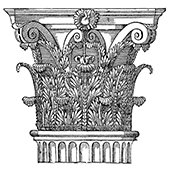 Modern Art on the Côte d'Azur
Modern Art on the Côte d'Azur Overview
Europe's greatest concentration of classic modern art in the idyllic Mediterranean setting where it was created. Old and new collections, with outstanding work by Renoir, Bonnard, Braque, Léger, Miró, Giacometti, Cocteau, Chagall, Matisse, Picasso. Visits to the coastal towns and villages which inspired the artists, staying in Nice throughout.
Natural resources and climate have drawn invaders and visitors to Nice and its surroundings from the Greek colonists of classical times to the jet-set of today. But from the late nineteenth century a special category of visitor – and settler – has transformed the Côte d'Azur into the greatest concentration of modern art in Europe.
Monet first visited Antibes in 1883; Signac bought a house in the fishing village of St-Tropez in 1892. Matisse's first visit to the Midi in 1904 transformed his art, and from 1918 he spent more time on the Côte d'Azur than in Paris.
Matisse, Chagall and Picasso are merely among the most illustrious of the artists who chose to live in the South of France. Many of their fellow modernisers followed suit: Braque, Bonnard, Dufy, Picabia.
This tour is an extraordinary opportunity to see how modernity relates to the past as well as the present, and how gallery displays can be centred on the art, the location or the patron/collector. In Matisse's Chapelle du Rosaire at Vence, traditional arts and crafts have been revived by a modern genius, as in the monumental mosaic and glass designs of Léger which can be seen at Biot.
There are also echoes of collecting habits of earlier eras in the Villa Ephrussi de Rothschild. The mixture of past and present and the juxtaposition of the Goût Rothschild with the beauty of its location are breathtaking. (Graham Sutherland drew exotic flowers and plants in the extraordinary gardens.)
At Antibes the Picasso Museum is housed in the Château Grimaldi, lent to Picasso as studio space in 1946 where he produced life-affirming paintings.
Old and new galleries abound, such as the Fondation Maeght, St-Paul-de-Vence, whose building (designed by José Luis Sert, 1963) makes it a work of outstanding sympathy to its natural surroundings, in gardens enlivened by Miró's Labyrinthe and other sculptures.
Find out more about the Modern Art on the Côte d'Azur