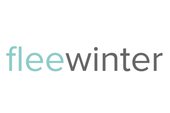 Kenya Safaris by Fleewinter
Kenya has allured travellers from the early pioneer days and it continues to warm the hearts and souls of those who allow themselves to be captured by her beauty. It is easy to feel that you are living in your own 'Out of Africa' movie when exploring the magic that Kenya offers. The country is diverse and is one of the few places where you can see such a diversity of different wildlife species and landscapes.

There is a great and reliable light aircraft network linking up most of the popular wilderness and wildlife areas and even more exciting is that you can easily slip across into Tanzania now that this corridor between the Masai Mara and the Serengeti has been set up – you could
Kenya has allured travellers from the early pioneer days and it continues to warm the hearts and souls of those who allow themselves to be captured by her beauty. It is easy to feel that you are living in your own 'Out of Africa' movie when exploring the magic that Kenya offers. The country is diverse and is one of the few places where you can see such a diversity of different wildlife species and landscapes.

There is a great and reliable light aircraft network linking up most of the popular wilderness and wildlife areas and even more exciting is that you can easily slip across into Tanzania now that this corridor between the Masai Mara and the Serengeti has been set up – you could be nearly like a wildebeest – except that your passport will need to be stamped!

A holiday to Kenya is ideal for both couples and families seeking adventure, excellent wildlife and a diversity of experiences. The Laikipia region offers some unique opportunities for visitors to really 'get out there' and enjoy the wilderness – from camel safaris, fly camping, horse-riding or just fishing in the river and letting the day unfold at a leisurely pace. Combined with the Mara where you will be spoilt with all year round wildlife encounters, although between the months from mid July through to October (rain dependent) is when it really gets exciting as the annual wildebeest migration moves though the plains and across the rivers.

Anthea is our Kenya safaris specialist and will help you with putting together the perfect holiday for you! You can email her or give us a call if you want to chat through some inspirational ideas first.