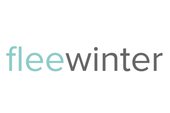 Argentina by Fleewinter
Argentina is a country full of wonders. From jaw-dropping waterfalls in the north to an ever growing glacier in the south of Patagonia, you'll find amazing landscapes, vibrant traditions, and a variety of wildlife in between.

Its capital is also one the most elegant cities in the continent. Its culture and traditions are intoxicating, just like the beauty of the whole country.

With such varied landscapes, the arid north, the lush lakes region, the dramatic glacier region and more, Argentina is one of the most beautiful countries in the world and should be visited at least once in your life.

The options for an Argentina holiday can be overwhelming as there's so much to see and do
Argentina is a country full of wonders. From jaw-dropping waterfalls in the north to an ever growing glacier in the south of Patagonia, you'll find amazing landscapes, vibrant traditions, and a variety of wildlife in between.

Its capital is also one the most elegant cities in the continent. Its culture and traditions are intoxicating, just like the beauty of the whole country.

With such varied landscapes, the arid north, the lush lakes region, the dramatic glacier region and more, Argentina is one of the most beautiful countries in the world and should be visited at least once in your life.

The options for an Argentina holiday can be overwhelming as there's so much to see and do. But luckily, we're here to help!

Our team has personally visited nearly all the hotels, lodges and estancias we offer. Your holiday is unique to you so we tailor our suggestions based on firsthand experience to help you create memories you'll cherish forever.

Whether you want to focus on nature, whale watching, hiking mountains and glaciers, sightseeing, tasting food & wine, horse riding, traditional culture and history, or getting a bit of everything, our Argentina experts can provide unbiased advice on where to go and how much time to spend there.