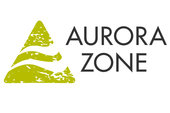 The Grand Aurora Tour
The Grand Aurora Tour Overview
This really is it, the ultimate Northern Lights grand tour! Combining unique highlights of Sweden, Finland and Norway, this 7-night holiday allows you to tick off a huge array of bucket-list experiences. A night at the ICEHOTEL®, dog sledding, snowmobiling, and searching for the Northern Lights in unforgettable locations.
This holiday has so many highlights spanning across three countries, it's really no overstatement to call it grand! In its simple form, it is a fabulous experience but, we also give you plenty of chances to upgrade to some incredible optional extras and holiday extensions should you wish.
Arriving in Swedish Lapland, this tour starts in the coolest way possible, literally, as you visit the original ICEHOTEL®. There will be plenty of time to explore this world-famous hotel including its chapel and icebar before spending one night in a warm room and one night in an ice room, where you will be tucked up cosy in your Arctic-grade sleeping bag for a unique night's sleep. What a way to start! You can, however, choose to start your holiday the day before, in the south of Lapland, at the exceptional Treehotel, for a night in one of the unforgettable tree-rooms there.
On your fourth day you will travel through the wilds of Swedish Lapland and transfer to one of our most popular winter destinations in Finnish Lapland.
Here you will meet the hotel's huskies and enjoy a once-in-a-lifetime experience as you travel into the wilderness pulled by a team of eager dogs. Furthermore, you'll enjoy a thrilling snowmobile safari of approximately 25-30km.
Of course, we also include two wonderful Northern Lights activities for you here, as you are in the very heart of the Aurora Zone.
After your Finnish adventures, you head even further above the Arctic Circle to the vibrant city of Tromsø, in Norway's stunning North. This city is where many of the world's greatest adventurers set off on their expeditions and the heritage is wonderful. It is also a remarkably cosmopolitan place and there's a wealth of shops and some fabulous restaurants to enjoy.
You'll have time to explore but we have also included a dedicated Northern Lights hunt here, which leads you far from the city lights in search of an Aurora display.
Should you wish to extend your stay then we can arrange additional nights and activities in Tromso or some of the surrounding islands. You may also like to take advantage of the fact that the Hurtigruten ferry runs from here, providing access to the whole Norwegian coast should you wish to continue your adventures.
Included in the price:
Flights: flights are included from London to Stockholm, Stockholm to Kiruna and returning from Tromsø to London (via Oslo). Flight routes are subject to change
Transfers: airport transfers from Kiruna/to Tromsø and destination transfers are included
Accommodation: 1 night in Stockholm (standard room), 1 night in a warm room and 1 night in an ice room at the ICEHOTEL®, 3 nights en-suite sauna cottage at Torassieppi Reindeer Farm, 2 nights en-suite double/twin room at Scandic Ishavshotel
Meals: 7 breakfasts, 2 lunches, 3 dinners
The following activities and equipment are included: 17km husky safari, 25-30km snowmobile safari, Aurora horse sled, Aurora reindeer, Arctic sauna, Northern Lights hunt by minibus in Tromsø (order of activities is subject to change)
Experienced guides and instructors for all activities
Cold weather clothing for the duration of your stay in Torassieppi
Agenda
DAY 1: Arrival into Kiruna, Transfers and the ICEHOTEL®
DAY 2: Free Day and Night in an Ice Room
DAY 3: Crossing From Sweden to Finland
DAY 4: Husky Safari and Aurora Reindeer
DAY 5: Snowmobile Safari and Arctic sauna
DAY 6: Finland to Norway's North and the City of Tromsø
DAY 7: Free Day and Northern Lights Hunt
DAY 8: Departure
Find out more about the Three Countries - The Grand Aurora Tour