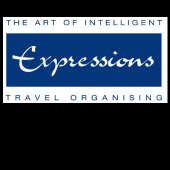 Expressions Indian Ocean by Expressions Holidays
Our tailor-made holidays to the Indian Ocean offer an outstanding choice of luxury hotels in the Maldives, the Seychelles and Mauritius.

The Indian Ocean is the ultimate holiday destination, with startling turquoise seas, white sandy beaches, verdant palms swaying in the breeze, coral atolls and sugar cane fields. This natural beauty is combined with hotels offering superb service, luxurious accommodation and wonderful leisure facilities from spas to tennis, diving to golf. Our tailor-made luxury holidays will satisfy those who are looking for rest and relaxation as well as those seeking a more active break.

Some of the hotels which we offer are known worldwide as being the best in
Our tailor-made holidays to the Indian Ocean offer an outstanding choice of luxury hotels in the Maldives, the Seychelles and Mauritius.

The Indian Ocean is the ultimate holiday destination, with startling turquoise seas, white sandy beaches, verdant palms swaying in the breeze, coral atolls and sugar cane fields. This natural beauty is combined with hotels offering superb service, luxurious accommodation and wonderful leisure facilities from spas to tennis, diving to golf. Our tailor-made luxury holidays will satisfy those who are looking for rest and relaxation as well as those seeking a more active break.

Some of the hotels which we offer are known worldwide as being the best in their category, be it a small, private island retreat or a highly-developed resort with outstanding leisure attractions.

Visit our website to find out more about luxury holidays to the Maldives, the Seychelles and Mauritius.