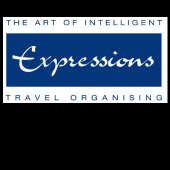 Expressions Families by Expressions Holidays
Expressions Families offers tailor-made family holidays to a range of carefully selected four and five star hotels and resorts worldwide, all of which offer excellent services and facilities.

Knowledgeable and experienced travel specialists are ready to offer advice and assistance, paying extra special attention to detail and including services such as pre-holiday menus which allow clients to order items in advance.

Whether you are looking for a family holiday in Europe, North Africa and the Middle East, Asia, the Caribbean, the Indian Ocean or the Americas, we can recommend a hotel which is suitable for your needs. As well as hotel holidays, we also offer family activity holidays
Expressions Families offers tailor-made family holidays to a range of carefully selected four and five star hotels and resorts worldwide, all of which offer excellent services and facilities.

Knowledgeable and experienced travel specialists are ready to offer advice and assistance, paying extra special attention to detail and including services such as pre-holiday menus which allow clients to order items in advance.

Whether you are looking for a family holiday in Europe, North Africa and the Middle East, Asia, the Caribbean, the Indian Ocean or the Americas, we can recommend a hotel which is suitable for your needs. As well as hotel holidays, we also offer family activity holidays which can be enjoyed by adults and children alike.