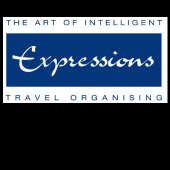 Caribbean Expressions by Expressions Holidays
Caribbean Expressions offers a wide range of luxury, tailor-made holidays to Caribbean islands, featuring the most characterful and exclusive hotels and resorts in the region.

The Caribbean is a familiar friend of a holiday destination that is a tropical paradise of translucent, turquoise waters, seemingly endless white-sand beaches and swaying groves of lush coconut palms. It is also a vibrant and fun escape where you are seduced by the warmth and charm of the people.

We organise bespoke holidays and travel experiences which suit your requirements, taste and budget. These holidays focus on relaxation, comfort, good service,and idyllic surroundings coupled with the opportunity to
Caribbean Expressions offers a wide range of luxury, tailor-made holidays to Caribbean islands, featuring the most characterful and exclusive hotels and resorts in the region.

The Caribbean is a familiar friend of a holiday destination that is a tropical paradise of translucent, turquoise waters, seemingly endless white-sand beaches and swaying groves of lush coconut palms. It is also a vibrant and fun escape where you are seduced by the warmth and charm of the people.

We organise bespoke holidays and travel experiences which suit your requirements, taste and budget. These holidays focus on relaxation, comfort, good service,and idyllic surroundings coupled with the opportunity to glimpse the flavour and colour of local life.

Our Caribbean presents you with an all-encompassing selection of the very best hotels and resorts the islands have to offer. The range includes world-famous gems such as Carlisle Bay, the Cotton House and Little Dix Bay, as well as smaller, boutique-style resorts or plantation-house hotels. These hotels and resorts offer a fantastic range of facilities and activities, from golf to diving, from sailing to spas.


Whether you are looking for a long and relaxing break at a five-star resort, an island-hopping holiday where you visit multiple hotels, or an active experience where you occupy yourself with watersports, we can recommend the right place for you.

Visit our website to find out more about the destinations which we offer, including Antigua, Barbados, Jamaica, St Lucia and the Grenadines.