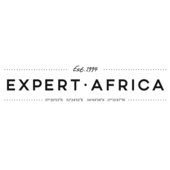 Kenya Safaris by Expert Africa
Kenya's lush grasslands, riverine forests, high plains and moorlands, mountain slopes and semi-deserts provide an amazing range of habitats for the full panoply of East African wildlife, and an equally wide choice of options for Kenya holidays. 'Safari' was a concept invented here – the word means journey in Swahili.

The wildlife in Kenya is often remarkably approachable. While never tame (and you should treat all wildlife with great caution), Kenya's wild animals have lived with a comprehensive hunting ban for the last 35 years, meaning their fear of humans is greatly reduced. There are few other places on earth where you can easily watch large predators hunting, or megafauna such as
Kenya's lush grasslands, riverine forests, high plains and moorlands, mountain slopes and semi-deserts provide an amazing range of habitats for the full panoply of East African wildlife, and an equally wide choice of options for Kenya holidays. 'Safari' was a concept invented here – the word means journey in Swahili.

The wildlife in Kenya is often remarkably approachable. While never tame (and you should treat all wildlife with great caution), Kenya's wild animals have lived with a comprehensive hunting ban for the last 35 years, meaning their fear of humans is greatly reduced. There are few other places on earth where you can easily watch large predators hunting, or megafauna such as giraffe, elephant and hippo interacting and behaving quite naturally while you capture their images on a sensor.

Our safaris in Kenya are fly-in safaris, based around hops in light aircraft out of Nairobi and staying at small to medium-size safari camps. You may be under canvas, but you're definitely not camping in the normal sense of the word: Kenyan safari camps consist either of very large, permanent, fully furnished luxury tents with built-in bathrooms, or are built around the concept of imaginative open-air rooms incorporating thatched roofs, twisting branches, extensive deck areas, outdoor showers and 'loos with a view'.

All of our holidays to Kenya are tailor-made, which means that all are different – crafted to suit the individual travellers. Below is just one idea of what we can offer in Kenya; see our own website for dozens more ideas, and then talk to us if you'd like our ideas for your special trip.