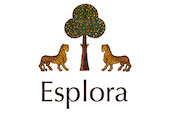 Sicily by Esplora Travel
Our Treasures of Sicily Tour
At the very heart of the mediterranean, Sicily has arguably had more outside influences than any other land in the old world. It is precisely this which makes it such a fascinating island to visit. Combined with the wonderful food and often clement weather, it is the ideal location for a "cultural journey". Our 12 day journey takes in all the most important sites of the island and is designed for the first time visitor.
Hidden Sicily Tour
A very special tour – this departure visits some of the beautiful and remote places in Sicily that no other tour will take you to and which are impossible to visit by public transport alone.
Sicilian Vineyards, Wine and
Our Treasures of Sicily Tour
At the very heart of the mediterranean, Sicily has arguably had more outside influences than any other land in the old world. It is precisely this which makes it such a fascinating island to visit. Combined with the wonderful food and often clement weather, it is the ideal location for a "cultural journey". Our 12 day journey takes in all the most important sites of the island and is designed for the first time visitor.
Hidden Sicily Tour
A very special tour – this departure visits some of the beautiful and remote places in Sicily that no other tour will take you to and which are impossible to visit by public transport alone.
Sicilian Vineyards, Wine and Food Tour
Sicilians pride themselves on the quality of their food and wine – and justifiably so. Our Sicilian Vineyards, Food and Wine tour takes you to all the most important wine growing regions of Sicily and allows you to taste some stunning wines and taste some marvellous food.