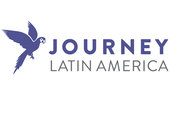 Undiscovered Nicaragua
Undiscovered Nicaragua Overview
Nicaragua and its tiny neighbour El Salvador are both considered off the beaten track, and all the more attractive for that. Little visited and with fairly rudimentary infrastructure they offer the visitor a rewarding experience akin to what travellers enjoyed in other parts of the continent decades ago
Holiday itinerary
Day 1 Arrive in the colonial city of Granada and transfer to your hotel.
Day 2 Guided city tour and visit to Masaya volcano.
Day 3 Fly to San Carlos; travel by boat along Rio San Juan to El Castillo.
Day 4 Hike in Indo Maíz Biosphere Reserve; river kayaking; guided fortress tour.
Day 5 Return by boat to San Carlos, continue to Ometepe Island.
Days 6-7 At leisure to cycle, hike, ride a horse or sit on the beach.
Day 8 By ferry to the mainland, drive to León.
Day 9 At leisure in this University city.
Day 10 Road transfer to Perquín, El Salvador.
Day 11 Visit el Mazote and Museo de la Revolución.
Day 12 By road to Suchitoto.
Day 13 Walking tour of Suchitoto.
Day 14 Drive along Ruta de las Flores to Ataco.
Day 15 Trekking in El Imposible National Park.
Day 16 By road to Costa del Sol on the coast.
Day 17-18 At leisure on the coast.
Day 19 Transfer to San Salvador airport for international flight home.
Find out more about the Undiscovered Nicaragua