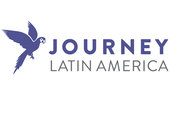 Volcanoes to the Ocean
Volcanoes to the Ocean Overview
This private journey combines the highlights of Ecuador with a cruise around the Galápagos Islands to create a holiday with beautiful scenery, traditional culture and adventure. Visit Otavalo market in countryside peppered with volcanoes; survey the mountains at Cotopaxi and then fly on for a cruise to meet the wildlife of the Galápagos Islands.
Holiday itinerary
Day 1 Arrive in Quito and transfer to hotel.
Day 2 Guided walking tour of colonial Quito.
Day 3 By road to Otavalo in the Andean highlands, visit Otavalo market overnight in hacienda.
Day 4 Guided excursions to Lake Cuicocha
Day 5 By road or rail down Avenue of the Volcanoes; visit Cotopaxi National Park, overnight at an hacienda.
Day 6 Visit local artisan markets, overnight in Riobamba.
Day 7 Take the train down the Devil's Nose, continue via Ingapirca ruins to Cuenca.
Day 8 At leisure in colonial Cuenca, Ecuador's second city.
Day 9 By road down to the tropical coast of Guayaquil via a stop at Las Cajas National Park.
Day 10 Fly to the Galápagos Islands, board MV Grand Odyssey.
Days 11-14 Land excursions from the cruise around the Galápagos Islands.
Day 15 Fly to Guayaquil, connect with international flight home.
Find out more about the Volcanoes to the Ocean