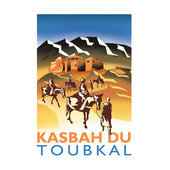 KASBAH, MARRAKECH & COAST HOLIDAYS by Discover Ltd
We have put together three great packages giving you the chance to enjoy the peace and quiet of the High Atlas Mountains, with either the lively and bustling city of Marrakech or the laid-back coastal town of Essaouira. All options include staying at Kasbah du Toubkal and one of the seven-day package includes a stay in our fabulous Riad Les Yeux Bleus. The other 7-day package includes the peaceful coastal town of Essaouira with its long sandy beach and historic old town.

Of course, you can either choose to book the packages as they are, or use them as part of a longer stay in Morocco, which we can also arrange.

See individual holidays in the KASBAH, MARRAKECH & COAST HOLIDAYS programme
We have put together three great packages giving you the chance to enjoy the peace and quiet of the High Atlas Mountains, with either the lively and bustling city of Marrakech or the laid-back coastal town of Essaouira. All options include staying at Kasbah du Toubkal and one of the seven-day package includes a stay in our fabulous Riad Les Yeux Bleus. The other 7-day package includes the peaceful coastal town of Essaouira with its long sandy beach and historic old town.

Of course, you can either choose to book the packages as they are, or use them as part of a longer stay in Morocco, which we can also arrange.

See individual holidays in the KASBAH, MARRAKECH & COAST HOLIDAYS programme for specific details of where you can go and what is included.