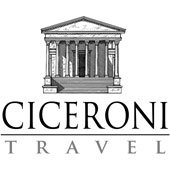 Christmas In Prague
Christmas In Prague Overview
Christmas in Prague with CICERONI Travel.. See the famous Lobkowicz collection of paintings in their newly restored city palace. Art Nouveau and Art Deco architecture and design of great beauty. Opportunity to attend opera, ballet and concert performances.Unhurried pace and plenty of free time to unwind and relax. 5* City Centre Hotel.
Christmas in Prague Tour Lecturer; Tom Duncan, Director & Co-Founder of CICERONI Travel "Good King Wenceslas looked out…" is a Christmas Carol par excellence - a catchy tune, memorable words! Sadly, it is a story far removed from the historic record! Wenceslas was a duke and not a king, his real name was Vaclav and he ruled briefly over a small part of Bohemia. His end was swift and lethal, murdered by his brother. Thus, Bohemia long ago adopted him as one of their patron saints and Prague is awash in monuments named after this tenth century martyr-ruler.
Please note, this tour has now departed, we next expect to offer this tour in 2016.
Prague is the most visually attractive city in central Europe and it has played a pivotal role in the continent's history - military, dynastic, commercial, artistic and musical. Blessed with remarkably beautiful buildings, it is a joy to visit and this is why we have chosen Prague for the first group visit we have ever organised over the Christmas holiday period.
Prague's architectural beauties were laid down in many layers: fine medieval churches, renaissance palaces built when the city was the centre of the Habsburg Empire in central Europe, magnificent Baroque and Rococo extravagances erected for the Bohemian aristocracy, and a wonderful range of Art Nouveau and Art Deco buildings and decorative interiors. Our visit will include privileged access to a number of palaces and historic collections under "connoisseur" conditions, to include some splendid hospitality.
The site of the earliest part of the city is the fortified castle that overlooks modern Prague. This castle, the Hradcany, contains a wide range of buildings, both secular and religious, and remains the heart of the city. Subsequent dynasties, particularly the Habsburgs, developed both the castle area, and the city below it, divided into three separate towns or quarters, creating the boundaries of the historic Prague we shall see. These four areas were finally established as a single city in the late eighteenth century under the Empress Maria Theresa.
The development of nationalism in the nineteenth century affected Prague in remarkable ways, with the emergence of a distinct sense of a "Czech" nation, symbolised in the erection of buildings such as the fine National Theatre, and the rise of a "national" musical and literary tradition. As we move into the modern age, the city underwent profound changes, not least the building of a magnificent range of Art Nouveau and Art Deco masterpieces. Figures such as Alfons Mucha were an inspiration, both to architecture and the decorative arts, aspects of the city's appearance which are an important element in the makeup of the "unknown" Prague.
Against this cavalcade of art, music played a no less important part in the city's long history and Mozart, Smetana and Dvořák are the three names most frequently remembered. Mozart paid several visits to the city, where he found a public more receptive to his genius than in Vienna and it was in Prague that Don Giovanni had its premiere in the famous Estates Theatre. The countryside of Bohemia was one of the primary influences on both Smetana and Dvořák throughout their lives, and their music is a vivid barometer of the emergence of Czech nationalism in the nineteenth century. On almost all evenings of this visit you will be able to attend the opera, ballet and a great variety of concerts. Details will be made available once performance schedules are published.
We shall stay in the very comfortable 5* Aria Hotel ideally located in the midst of Prague's historic Lesser Quarter, surrounded by elegant palaces, many of which are now Embassies. The hotel is dedicated to music and the arts, and each room is provided with its own music system and the hotel has a wonderful CD Library and Librarian! It is sure to make a splendid "home from home" during our stay.
Please note, this tour has now departed, we next expect to offer this tour in 2022. For the latest information about our current and future tours please visit www.ciceroni.co.uk or call 01869 811167
Find out more about CICERONI Travel