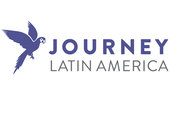 Value Cuba: Cuba at a glace.
Value Cuba: Cuba at a glace. Overview
We've devised a good-value holiday where you will explore old Havana's evocative historic quarters, Trinidad's elegant colonial streets and the fairyland valley landscapes of the fertile Viñales region. After these adventures, you'll soak up the sun on the chalky white sand beach at the Caribbean island Cayo Levisa.
Holiday itinerary
Day 1 Arrive in Havana and transfer to hotel in the historic centre.
Day 2 Half day walking tour of Old Havana.
Day 3 Bus transfer to UNESCO World Heritage Site Trinidad, in southern Cuba. 3 nights.
Days 4-5 At leisure.
Day 6 Road transfer to Viñales western Cuba. 2 nights.
Day 7 Half day bike tour of Viñales.
Day 8 Boat and land transfer to Cayo Levisa. 3 nights.
Days 9-10 At leisure on the beach.
Day 11 Transfer to Havana. Overnight.
Day 12 Transfer to airport for international flight home.
Find out more about the Value Cuba: Cuba at a glace.