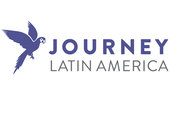 Self Drive East Cuba
Self Drive East Cuba Overview
Walk round Havana's historic centre; then drive on to Cuba's other historic cities, Cienfuegos, Trinidad, Sancti Spíritus and Camagüey. Visit Bayamo and hike in the Sierra Maestra, Castro's pre-revolution hiding place. Finally, Cuba's second city, Santiago; finish off your holiday at remote Baracoa either on the beach, or hiking.
Holiday itinerary
Day 1 Arrive in Havana. Transfer to hotel close to the waterfront in the historic centre.
Day 2 Guided walking tour of Old Havana. Collect hire car.
Day 3 Drive to Cienfuegos port, and on to colonial Trinidad. 2 nights.
Day 4 At leisure in Trinidad and surrounding area.
Day 5 Drive to Sancti Spíritus. Overnight.
Day 6 Drive to Camagüey. Overnight.
Day 7 Drive to Bayamo, 2 nights.
Day 8 At leisure to explore countryside, or to trek.
Day 9 Drive to Santiago. Drop off car. 2 nights.
Day 10 Walking tour of Santiago.
Day 11 Bus to Baracoa on the eastern coast. 2 nights.
Day 12 At leisure on the beach, or to trek.
Day 13 Fly to Havana.
Day 14 Transfer to airport for international flight home.
Find out more about the Self Drive East Cuba