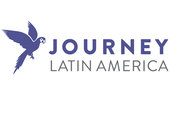 Cuba beyond the beach
Cuba beyond the beach Overview
This out of the ordinary group holiday travels overland across Cuba from tip to toe, meeting the people and in some places staying in family homes. Enjoy Havana, Trinidad and Santiago, the mountains of the Sierra Maestra, Caribbean beaches, Cuban music and dance, and gain an insight into the history of the island and the Cuban revolution.
Holiday itinerary
UK clients depart Thursday on a direct flight, arriving Havana, Cuba, the same day.
Day 1 Overnight in the capital.
Days 2-3 Fly to eastern Cuba and travel on to the colonial port Baracoa.
Day 4 Drive to Santiago.
Day 5 Explore the city and take in a salsa show at night.
Day 6 Drive to peaceful Bayamo.
Day 7 Explore the Sierra Maestra; hike to Castro's revolutionary hideout.
Day 8 Visit the university town of Camagüey.
Days 9-10 Explore and relax in Trinidad and on nearby Caribbean beaches.
Day 11 Drive to Santa Clara; visit Che Guevara's memorial, continue to Havana.
Day 12 Excursions and walks in and around Viñales.
Day 13 Travel back to Havana via Las Terrazas..
Day 14 Walking tour of old Havana.
Day 15 Return by bus to Havana airport. Depart on international flight or extension.
UK clients arrive home the following day, Friday.
Find out more about the Parakeet : Cuba beyond the Beach