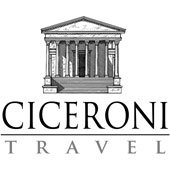 An Introduction to Croatia
An Introduction to Croatia Overview
The Dalmatian Coast: An Introduction to Croatia from CICERONI Travel, Spectacular scenery along the island-peppered Dalmatian coastline Captivating Medieval, Renaissance and Baroque architecture. Explore the Emperor Diocletian's Palace in Split. Centrally located hotels in Split and Hvar Island. Visits to Hvar, Vis & Korcula
The Dalmatian coast: An Introduction to Croatia
Tour Leader: James Hill
Hanging "necklace-like" along the Adriatic coast, Dalmatia has deep historical roots embedded in many competing cultural identities. To begin, Illyrian tribesman held out until the Greeks took charge, followed by the Romans who created Dalmatia as a province. When the eastern Roman Empire metamorphosed into "Byzantium", a continuous oscillation of power between constantly warring forces dominated the complex Slavic migrations of the medieval period. Subsequent Venetian, Ottoman and Habsburg expansion would carry the area towards the artificial 'Land of the Southern Slavs', a dubious entity which eventually became Yugoslavia.
Carried forward to chaos on the crescendo of socio-political tensions, caused by the fall of the Soviet world and its satellite communist states, Yugoslavia imploded. The intense tragedy of break-up eventually led to several independent nations, including Croatia. It is now a peaceful country which has found its place in the wider community of European nations. Part Slavic, part Mediterranean and part "mittel Europa", a rich tapestry is woven from its extraordinary history.
During the region's long history, the islands of Dalmatia played host to frequent naval confrontations between the trading nations that used this busy Adriatic channel. In search of such encounters, we shall travel by boat from Hvar to the islands of Vis and Korcula. Venice's physical imprint is expressed beautifully in Korcula Town (some say it is the birthplace of Marco Polo) whilst the most westerly island of Vis marks its strategic importance with British, Austrian and Yugoslav fortifications dotted around one of the most unspoilt of the many islands stretching along the coast.
Splendid churches and secular buildings carved from brilliant white Croatian limestone proudly dominate many of the almond-shaped medieval centres we shall visit. Zadar, the ancient Byzantine capital of Dalmatia, Trogir and Sibenik not only jut out spur-like into the sea but are also graced with the classical symmetry of the Venetians with their loggias and piazzas, amongst which we shall meander.
Echoing the words of Robert Adam, our "jaunt to Dalmatia" will be based first at coastal Split as we explore the evocative Emperor Diocletian's Palace and nearby Salona, the Roman settlement overlooking Split where the emperor was born. We stay at the locally rated 4* Hotel President, ideally located just outside the old town.
We also stay on Hvar Island, at the locally rated 4* Hotel Amphora. It is within walking distance of Hvar Town and sits on its own promontory overlooking the Adriatic Sea. It will allow us to enjoy the relaxed pace of this island resort whilst contemplating the colonial aspirations of the Greeks, Romans and Venetians.
Please note, this tour has now departed, we next expect to offer this tour in 2022. For the latest information about our current and future tours please visit www.ciceroni.co.uk or call 01869 811167
Find out more about CICERONI Travel