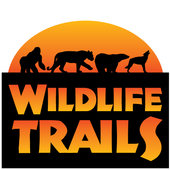 Costa Rica wildlife tour Osa
Costa Rica wildlife tour Osa Overview
Costa Rica wildlife tour visiting the wildlife-rich Osa Peninsula, Marino Ballena NP and a Quetsal quest near San Gerardo de Dota . A wonderful combination of wildlife activities and adventure on this two week Costa Rica wildlife holiday.
Costa Rica wildlife tour which visits the famous Osa Peninsula. Unlike some of the rainforest locations in Costa Rica where it can be difficult to see primates and mammals. This beautiful wilderness area allows the visitor to see flocks of macaws, toucans, and parrots. Monkeys, coatis, kinkajous, agoutis, and sloths are regular visitors. Peccaries are often seen, and from time to time even jungle cats (like pumas, jaguarundis, ocelots and jaguars) are spotted, but RARE. So if mammals are your thing, please include a visit to the Osa Peninsula as part of your Costa Rica wildlife tour.
This tour not only gives you the best chance to see Tapir when visiting Costa Rica, but also includes some amazing Humpback, Dolphin and Quetzal action enroute. Enjoy the ride!
Find out more about our bespoke Costa Rica wildlife tours