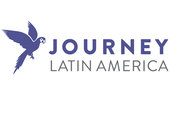 Signature Chile: Atacama
Signature Chile: Atacama Overview
A two week private tour of Chile's natural highlights, from the Atacama Desert in the north to the southern ice fields and glaciers of Patagonia. The holiday also visits the capital, Santiago, one of Chile's emerging vineyards and the lake district, with opportunities to marvel at snow-capped volcanoes and visit the island of Chiloe.
Holiday itinerary
Day 1 Arrive in Santiago. Transfer to hotel in the capital. Afternoon walking tour of the historic centre.
Day 2 Full day visit to the Maipo valley vineyards with lunch.
Day 3 Fly to Calama; on by road to San Pedro de Atacama. Sunset excursion to Moon Valley.
Day 4 Guided visit to natural features and attractions in the Atacama Desert.
Day 5 Early morning excursion to Tatio geysers with breakfast.
Day 6 Fly to Puerto Montt in the lake district.
Day 7 Full day guided excursion to Osorno Volcano and Petrohue Falls with lunch.
Day 8 Full day guided tour to Chiloe Island with lunch.
Day 9 Fly to Punta Arenas in Patagonia.
Day 10 Transfer to luxury Patagonia Camp on the border of Torres del Paine National Park.
Days 11-12 Guided excursions from the camp in Torres del Paine and its environs.
Day 13 Transfer to Punta Arenas and fly to Santiago.
Day 14 Transfer to airport for international flight home.
Find out more about the Signature Chile: Atacama to Patagonia