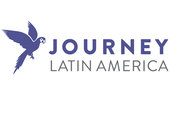 Self Drive: Off the beaten track
Self Drive: Off the beaten track Overview
Chile still harbours regions which, although of outstanding natural beauty, are little visited wildernesses. Explore scantily-populated Chiloé Island and hidden corners of the lake district with us and then the Aisén region of fjords and glaciers by hire-car: it's a real adventure on the road.
Holiday itinerary
Day 1 Arrive in Santiago. Transfer to hotel in an arty up-and-coming district of the capital.
Day 2 Transfer to airport and fly to Chiloé Island. Visit Dalcahue port and Castro, the capital.
Day 3 Guided tour of the surrounding area.
Day 4 Take a ferry to Quinchao island. Onward ferry to the mainland, continue to Puerto Varas.
Day 5 Guided excursion to Alerce Andino National Park.
Day 6 Fly to Balmaceda in Patagonia, collect hire vehicle, and drive to Puerto Rio Tranquilo.
Day 7 At leisure to explore the region.
Day 8 Drive to Caleta Tortel, a village on the Carretera Austral.
Day 9 At leisure to explore the area.
Day 10 Drive to Puerto Guadal on the shores of Lake General Carrera.
Day 11 At leisure to discover local highlights.
Day 12 Drop off car at Balmaceda airport and fly to Santiago.
Day 13 At leisure to explore the capital.
Day 14 Transfer to airport for international flight home.
Find out more about the Self Drive: Off the beaten track