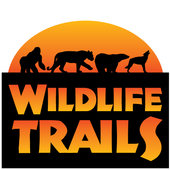 Spirit Bear safari at the lodge
Spirit Bear safari at the lodge Overview
​Canada Wildlife Holiday and Spirit Bear Safari in the heart of the Great Bear Rainforest. A fly-in tour from Vancouver to a remote First Nations owned lodge; activities are wildlife focused and can be physical. 2019 season already sold out, Book early for 2020 to avoid disappointment.

Wildlife Trails have teamed up with an excellent First Nations community venture on one of these islands to offer the unique opportunity during the autumn salmon run to go in search on this rare and elusive spirit of the Great Bear Rainforest in the company of expert local guides. All bear viewing is conducted on foot, often involving patient vigils in natural hides. A boat is used to access remote locations on the surrounding islands and adjacent mainland where Spirit Bears are known to fish for salmon, or have been regularly seen in recent weeks, and the group (maximum 10 people) led by a local First Nations guide then hikes a short distance to a position offering the best view. Depending on the level of success with Spirit Bear sightings, there are also several locations in the area that the group can elect to visit in order to also observe Grizzly Bears in a similar fashion. The guides accumulate a great deal of knowledge about the whereabouts, habits and movements of Spirit Bears in the area from members of the community who come into contact with bears while working out in the field (e.g. forestry and fishery workers) in their traditional tribal territory, and from scouting locations themselves, prior to, and during the salmon season. Join Wildlife Trails on this unique Canada Wildlife Holiday for the chance to see Spirit Bears in the wild.

Join us for the chance to see the iconic Spirit Bear in Canada.