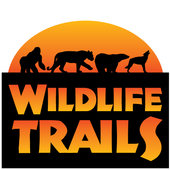 Grizzly bear tour Knight Inlet
Grizzly bear tour Knight Inlet Overview
Canada wildlife tour with a bespoke Grizzly Bear safari at world famous Knight Inlet and whale watching for Orcas and Humpbacks in Johnstone strait.
Canada wildlife tour
Bespoke Grizzly bear safari and Whale Watching tour visiting the north east of Vancouver Island. In recent years the estuary bear viewing at Knight Inlet has been even better than the river based viewing at the famous viewing stands. Wildlife Trails choose the best Canada wildlife lodges for you to stay at an experience the wildlife all around. A very special self-drive Canada wildife tour packed with variety.
Find out more about our bespoke Canada wildlife tours