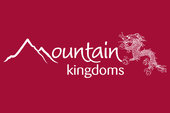 Gentle Walking Canadian Rockies
Gentle Walking Canadian Rockies Overview
Stunning walks through the awe-inspiring mountain scenery of Banff and Jasper National Parks .
Highlights of Gentle Walking Canadian Rockies
Walks on every day of the holiday to all the key viewpoints
Discover the very best of the iconic scenery of Jasper, Banff and Yoho National Parks
Drive along one of the world's most scenic highways – the Icefield's Parkway
Comfortable accommodation staying in hotels in Lake Louise, Jasper and Canmore

This awesome walking holiday in the Rockies encompasses three National Parks - Banff, Jasper, and Yoho; all of which offer spectacular scenery, abundant wildlife and vibrant gateway towns.

From the cowboy centre of Calgary you head north spending several nights in comfortable hotels in the lively towns of Lake Louise, Jasper and Canmore packed with great restaurants, bars and shops. Good trails will take you through beautiful Alpine-like scenery, alive with colourful flowers, high into the surrounding mountains where you will enjoy sweeping vistas of the crystal lakes, soaring peaks and tumbling glaciers that characterise the majestic Rockies landscape. Lake Louise, Edith Cavell Meadows and Takkaw Falls are just some of the iconic sights you will encounter and you'll also travel the Icefield's Parkway – rightly considered one of the world's most scenic highways.



Find out more about the Gentle Walking Canadian Rockies