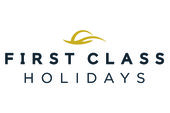 Best of the West
Best of the West Overview
Best Selling Canada Self Drive Tour: Explore Alberta's Rockies and drive through British Columbia to Whistler in the coastal mountain ranges and on to BC's capital, Victoria before ending in cosmopolitan Vancouver on the 14 day fly drive holiday.
Visit: Banff | Jasper | Wells Gray Provinical Park | Clearwater | Whistle | Parksville | Victoria | Vancouver
About Your Tour
Discover the natural beauty of the Canadian Rockies and British Columbia; from the country's first National Park and the delightful town of Banff , to the spectacular scenery of the Icefields Parkway, glistening Lake Louise and the sparkling Athabasca Glacier. Visit the mountain resorts of Jasper and Whistler; explore the cosmopolitan city of Vancouver and the ever so British Victoria.
Tour Highlights
Amazing mountain scenery in the Rockies
Visit scenic Wells Gray Park
Whistler, Olympic village and year round resort
Vancouver Island, home to great rainforests
Victoria, elegant with stunning gardens
Learn more about the Best of the West tour and see full itinerary