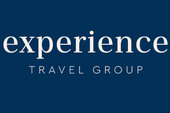 Essential Cambodia
Essential Cambodia Overview
This 16 day trip provides visitors with a wide ranging insight into Cambodia, a country that has far more to offer than just the, admittedly, breath-taking, Temples of Angkor. You will spend time exploring the Cambodia's most famous site as well as the bustling capital, Phnom Penh, before immersing yourself in some of Cambodia's coastal towns.
Begin your Cambodian adventure by wandering the vast complex of the Temples of Angkor. Tour the temples of Angkor Wat, Angkor Thom, Bayon and Ta Prohm, the latter made famous by the Tomb Raider films. You will also have time to explore the lesser visited temples as well as the floating villages on the waterways of Tonle Sap. From there you will visit Battambang where you explore the colonial old town and sample of Camodia's best street food. Next it is on to Phnom Penh where you will visit the Silver Pagoda, the Royal Palace and the National Museum. You will also have to the opportunity to visit Toul Sleng, the infamous prison used during Khmer Rouge government, as well as the Killing Fields. You will then move on to Kep, a sleepy little town where attractions include the crab market and trips into the surrounding countryside. You will then be transferred to Sihanoukville, Cambodia's best known beach resort, where you relax and explore to your hearts content. You will then be transferred back to Phnom Penh for your flight home.
Remember!! All of our holidays are completely tailor-made to what you want out of your holiday. The itineraries featured on this site are just guide. If you want to do something that is not in this itinerary, don't fret, we can make sure everything you want to do, is included.
Find out more about the Essential Cambodia