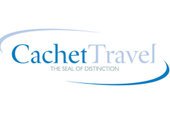 The Canary Islands by Cachet Travel
Renowned primarily for their reliable, year-round climate, the Canary Islands are much more than just a winter-sun beach destination. Boasting four of Spain's nine National Parks, the islands appeal as much to keen walkers and ardent explorers as they do to dedicated sun-worshippers.

Just a four-hour flight from Britain, the islands offer a diverse range of landscapes and facilities for all tastes. If more than one island appeals, Cachet Travel can arrange island hopping holidays using inter-island ferries or flights - please call us on 020 8847 8700 for details.

Lanzarote is the furthest east of the islands and is generally reckoned to be slightly warmer than the others. It boasts
Renowned primarily for their reliable, year-round climate, the Canary Islands are much more than just a winter-sun beach destination. Boasting four of Spain's nine National Parks, the islands appeal as much to keen walkers and ardent explorers as they do to dedicated sun-worshippers.

Just a four-hour flight from Britain, the islands offer a diverse range of landscapes and facilities for all tastes. If more than one island appeals, Cachet Travel can arrange island hopping holidays using inter-island ferries or flights - please call us on 020 8847 8700 for details.

Lanzarote is the furthest east of the islands and is generally reckoned to be slightly warmer than the others. It boasts fine sandy beaches, dramatic and stark volcanic scenery, picture-postcard whitewashed villages and a generous helping of artistic flair thanks to the strong influence of Cesar Manriques.

La Graciosa is just a short ferry ride from the northern tip of Lanzarote and is an escapist's dream. This tiny island has gorgeous unspoilt beaches, an irresistibly slow pace of life in the small central village clustered around the harbour and no traffic, as the sand roads can only be negotiated by the island's few jeeps.

Fuerteventura is the second-largest island and the least densely populated of the main islands. Closest to the African continent, it is dry and barren, but boasts the archipelago's largest and finest beaches, and a favourable climate for enjoying these.

Gran Canaria may be one of the busiest islands, attracting visitors with its vast sandy beaches and reliable climate, but beyond the popular holiday resorts the island boasts historic towns, charming villages and rugged mountain scenery.

Tenerife is the largest island with a wealth of natural charms beyond the small enclave of busy resorts in the extreme south that it is generally known for. Its stunning array of landscapes are crowned by the magnificent Mount Teide, Spain's tallest mountain, and its sophisticated northern towns display an interesting colonial heritage.

La Gomera is a small and scarcely populated island just a short ferry journey from Tenerife. The islanders are famous for their unique whistling language and the lush valleys, dramatic gorges, sleepy mountain villages and laid-back seaside hamlets make it a mecca for walkers and relaxation-seekers alike.

La Palma is the greenest of the islands. Its capital Santa Cruz encapsulates the spirit of a small Spanish provincial town, the central Caldeira has some excellent trails for walkers and the sleepy coastal villages are unspoilt havens for beach lovers.

El Hierro is a remote outpost combining stark volcanic scenery with fertile valleys and thriving forests. Barely touched by tourism, it will suit those wishing to get well and truly off the beaten track.