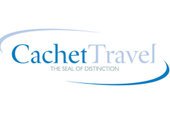 North-East Aegean Islands: Samos, Ikaria, Fourni & Chios by Cachet Travel
Whether you are seeking unspoilt beaches, traditional villages or impressive mountain scenery, our collection of islands in the eastern Aegean has something to offer for all tastes. Not only are there remarkable contrasts between one island and the next, but each of the larger islands boasts surprisingly varied landscapes and attractions in its own right. What unites them is an appealing absence of large-scale mass tourism, a temperate climate, a laid-back ambience and a generous dose of authentic Greek charm.

Of the four islands we feature, Samos is the only one to have direct flights from the UK during the season (albeit only three each week) and as such offers the most developed
Whether you are seeking unspoilt beaches, traditional villages or impressive mountain scenery, our collection of islands in the eastern Aegean has something to offer for all tastes. Not only are there remarkable contrasts between one island and the next, but each of the larger islands boasts surprisingly varied landscapes and attractions in its own right. What unites them is an appealing absence of large-scale mass tourism, a temperate climate, a laid-back ambience and a generous dose of authentic Greek charm.

Of the four islands we feature, Samos is the only one to have direct flights from the UK during the season (albeit only three each week) and as such offers the most developed tourism infrastructure. But even the island's few main resorts are by no means overdeveloped, and there are still several sleepy seaside hamlets that remind visitors of the Greece of yesteryear, with just a few summer houses and the odd taverna setting out its tables on the edge of the beach. The mountain villages are equally charming, and there is excellent terrain for walkers amongst the forested slopes, Samos being one of the greenest islands in Greece.

Just west of Samos, and reached by ferry from the Samiot port of Karlovassi, lie Fourni and Ikaria. Like Samos, Ikaria is mountainous and green, but has scarcely been touched by tourism, in spite of boasting some fabulous sandy beaches. Tiny Fourni is a true backwater, its barren hills wrapped around virgin coves, perfect for those wishing to leave the stresses of modern-day life behind for a week or two.

To the north, Chios is the fifth-largest island in Greece, but thanks to successful shipping and agriculture sectors, has not had to rely on tourism to earn a living. It therefore remains delightfully unspoilt, and yet is pleasantly cosmopolitan and sophisticated. Chios is served by scheduled flight connections via Athens, whilst for those planning a twin-centre holiday, there are also occasional inter-island flights and ferries between Chios and Samos.