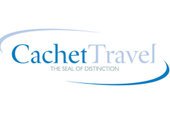 Crete by Cachet Travel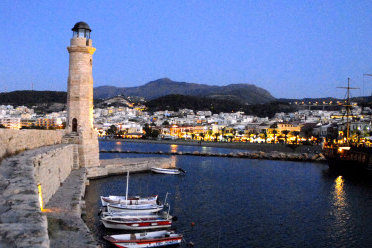 Crete is a land of legends and landscapes, sunshine and sand, mountains and myths, history and hospitality and so much more. Crete's sheer size and distinct history make it feel rather like a country in its own right than just another Greek island, and most visitors find that a single holiday is never long enough to do full justice to this unique land.

Tourism began here in a small way over three decades ago but the island has never lost its very special identity. Inevitably, there are a number of large resorts, but with hundreds of kilometres of coastline and thousands of acres of virgin countryside in the interior, it is easy to avoid the few black spots on the Cretan map, as long
Crete is a land of legends and landscapes, sunshine and sand, mountains and myths, history and hospitality and so much more. Crete's sheer size and distinct history make it feel rather like a country in its own right than just another Greek island, and most visitors find that a single holiday is never long enough to do full justice to this unique land.

Tourism began here in a small way over three decades ago but the island has never lost its very special identity. Inevitably, there are a number of large resorts, but with hundreds of kilometres of coastline and thousands of acres of virgin countryside in the interior, it is easy to avoid the few black spots on the Cretan map, as long as you have a little guidance from someone who knows the island well, which is where Cachet Travel come in.

The west boasts the island's most imposing mountain range, the majestic 'Lefka Ori' ('White Mountains'), which are at their most beautiful in springtime, when the snow-capped peaks provide a truly gorgeous backdrop to the carpet of wildflowers covering the foothills and the coastal plains. The west is also of particular interest to those who appreciate Venetian architecture, with the harbours of the former island capital Chania and of the port town of Rethymnon living showcases of the graceful proportions and aesthetic principles applied by the island's one-time rulers.

The east on the other hand contains the vast majority of the island's Minoan sites from the world-famous palace of Knossos to the lesser-known but very evocatively sited excavations at Gournia and Kato Zakros. Once you get past the stretch of development along the coastal plain east of Heraklion, the east also boasts some of the island's most beautiful coastlines, with the Gulf of Mirabello a particular favourite of ours. Those not deterred by the long drive from Heraklion will find that the far east actually remains Crete's wildest and least discovered region, as the distance from the airport has meant that this area is of little interest to the large mass-market tour operators. Similarly, much of the south coast has been shielded from any large-scale tourist invasion by the island's mountainous backbone, so that you can still find several scarcely visited hideaways here.

Wherever you choose to visit, you will encounter the famed Cretan hospitality, for Crete's inhabitants are proud of their island and consider xenophilia (the love of strangers) as a way of life. Whether you want to just relax and sun-worship in a peaceful setting, investigate the Minoan civilisation, study the indigenous flora, roam the mountain villages, contemplate the Venetian architecture or just enjoy the local hospitality we can help you find the ideal location. Our aim is to take you beyond the few well-known tourist resorts and introduce you to the many aspects of our Crete - the real Crete.