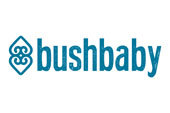 Vietnam by Bushbaby Travel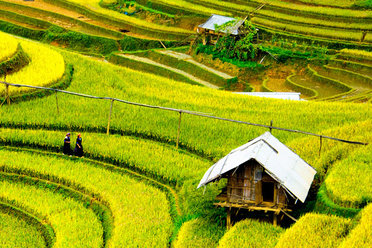 Hanoi is an obvious starting point for any itinerary - harmoniously blending old-world charm with cutting-edge modernity it offers a fascinating architectural heritage, including some beautiful colonial mansions from the French era - it is undoubtedly one of Asia's most striking cities.

Journey east and you'll discover Halong Bay, designated a UNESCO World Heritage site in 1994 and featuring more than 2000 stunning islands and islets rising from the azure waters of the Gulf of Tonkin which give it an ethereal and rather eerie beauty. It is understandably high on the tourist agenda, so we recommend escaping Halong City itself and instead opting for a cruise in a traditional junk in
Hanoi is an obvious starting point for any itinerary - harmoniously blending old-world charm with cutting-edge modernity it offers a fascinating architectural heritage, including some beautiful colonial mansions from the French era - it is undoubtedly one of Asia's most striking cities.

Journey east and you'll discover Halong Bay, designated a UNESCO World Heritage site in 1994 and featuring more than 2000 stunning islands and islets rising from the azure waters of the Gulf of Tonkin which give it an ethereal and rather eerie beauty. It is understandably high on the tourist agenda, so we recommend escaping Halong City itself and instead opting for a cruise in a traditional junk in the bay and beyond, perhaps to Cat Ba Isand or Lan Ha Bay, which are less-visited. Halong Bay attracts visitors year-round but if you want to avoid peak season and the tropical storms that arrive from May through to September, the best time is definitely November when it is quieter and you can enjoy sunny blue-skies.

Continuing south along Vietnam's curvaceous coastline is Hue and Hoi An. The towns are short transfers from each other and straddle the banks of the Song Huong River. If you are a history buff, Hue - Vietnam's former Royal Capital - should definitely feature on your agenda. Hoi-an is similarly ancient but both warm and welcoming. A UNESCO World Heritage Site, it was once a hub of merchant activity, much of which is still visible in the canals that cut through this small town and even in the old wooden Chinese shopfronts - it's a gem of a place to explore.

In the south is the extensive Mekong Delta and Ho Chi Minh City, the country's greatest metropolitan area consisting of a vibrant and high energy mixture of culture, commerce, tradition and modernity. Here designer hotels, boutiques, markets, street stalls and high-end restaurants cater for every possible need. The former Saigon is indeed a beguiling mix of old and new Vietnam.