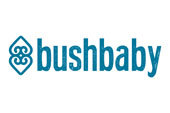 Tanzania by Bushbaby Travel
The magnificent snow-capped Mount Kilimanjaro, the second largest freshwater lake in the world in Lake Victoria, the sweeping planes of the Serengeti and the largest unbroken caldera in the world in Ngorongoro Crater all team with wildlife. Tanzania also boasts the Selous – the largest game reserve in Africa.

This stunning East African country is of course famous for the Great Wildebeest migration, the journey of around 1.5 million wildebeest and 250,000 zebra across the Serengeti ecosystem, covering a staggering 800km every year. Tanzania is also known as the country of colours. No other country in Africa provides such immense natural beauty and colour: the red soil, the fresh green
The magnificent snow-capped Mount Kilimanjaro, the second largest freshwater lake in the world in Lake Victoria, the sweeping planes of the Serengeti and the largest unbroken caldera in the world in Ngorongoro Crater all team with wildlife. Tanzania also boasts the Selous – the largest game reserve in Africa.

This stunning East African country is of course famous for the Great Wildebeest migration, the journey of around 1.5 million wildebeest and 250,000 zebra across the Serengeti ecosystem, covering a staggering 800km every year. Tanzania is also known as the country of colours. No other country in Africa provides such immense natural beauty and colour: the red soil, the fresh green foliage of banana leaves and the blue flowers of the jacaranda tree. Most colourful though are the people of Tanzania. Friendly, welcoming, unassumingly proud – you'll be treated with warmth and courtesy wherever you go.

With Tanzania's many safari parks, we have chosen the best and developed itineraries to suit a variety of needs. Whether you want to experience the Great Migration, visit the Rift Valley the most important prehistoric site in the world, bush walk with a Masai warrior or a balloon safari over the Serengeti, we can organise this for you. And what better way to complement the Tanzania Safari than a stay on a beautiful white Zanzibar beach.