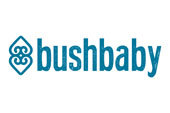 Sri Lanka by Bushbaby Travel
You can travel to the cultural triangle in the centre of the island and explore the ancient cities and ruins from the comfort of your eco-lodge before journeying into the cool Hill Country and stepping back in time whilst staying in a colonial bungalow surrounded by miles of tea plantations, perfect for exploring by bike. In addition, we recommend considering a safari in one of the many national parks such as Yala where buffalo, leopards, sloth bears and elephants reside. Hotels can be found on the edge of the park for those wishing to just 'dip' in for a game drive or two, or submerse yourself in these beautiful surroundings by staying in an authentic tented safari lodge.

To finish
You can travel to the cultural triangle in the centre of the island and explore the ancient cities and ruins from the comfort of your eco-lodge before journeying into the cool Hill Country and stepping back in time whilst staying in a colonial bungalow surrounded by miles of tea plantations, perfect for exploring by bike. In addition, we recommend considering a safari in one of the many national parks such as Yala where buffalo, leopards, sloth bears and elephants reside. Hotels can be found on the edge of the park for those wishing to just 'dip' in for a game drive or two, or submerse yourself in these beautiful surroundings by staying in an authentic tented safari lodge.

To finish your adventure we recommend heading back down to the south coast for a spot of windsurfing and whale watching before returning to your beach hotel. Or if you are travelling in the UK summer months, consider taking some rest and relaxation at one of the newer resorts on the east coast which is drier at this time of year. Flights to the Maldives are also pretty much on tap from Colombo if you're keen to experience these waters rich with marine life.

White-water rafting, elephant rides, hot-air ballooning and scuba-diving; the possibilities are truly endless. Sri Lanka is an island of infinite possibilities with enough to capture the heart of even the most seasoned traveller.