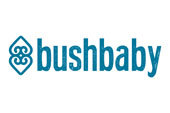 Seychelles by Bushbaby Travel
Once landlocked in the heart Gondwanaland, it was the seismic event that led to the demise of the dinosaurs which gave it birth. The Seychelles Islands are the one place on earth where granite rocks are found mid-ocean and, together with coral formations, this unique archipelago is completed. The islands were uninhabited until the late 18th Century when the French expanded their empire across the Indian Ocean and the tales of piracy and sea battles with the British begin. Today the Seychellois people, a harmonious fusion of mixed ethnicity speaking a national language of Creole, offer a warm welcome to travellers leaving you looking to return from the moment you arrive.

The principal
Once landlocked in the heart Gondwanaland, it was the seismic event that led to the demise of the dinosaurs which gave it birth. The Seychelles Islands are the one place on earth where granite rocks are found mid-ocean and, together with coral formations, this unique archipelago is completed. The islands were uninhabited until the late 18th Century when the French expanded their empire across the Indian Ocean and the tales of piracy and sea battles with the British begin. Today the Seychellois people, a harmonious fusion of mixed ethnicity speaking a national language of Creole, offer a warm welcome to travellers leaving you looking to return from the moment you arrive.

The principal islands are Mahe, Praslin and La Digue whose verdant peaks climb skywards from virgin forests and immaculate beaches. The outer islands, generally reached by air, remain miniature worlds little touched by man. Many visitors choose to combine the two, although manageable trips between the inner islands by ferry or private catamaran mean it is possible to taste a real slice of these magical islands whilst staying in just one location.

However you choose to plan your holiday, you will be ensured of powder soft sand beaches set against a backdrop of impossibly smooth granite rocks soaring from the cobalt sea and lush emerald-green forests. Unsurprisingly the Ocean teems with marine life, including the 40 foot whale shark, turtles and dolphins, creating exceptional snorkelling, diving and deep sea fishing opportunities. Safe inside the boundaries of one of nature's last sanctuaries you will also find the world's largest population of giant tortoise and some of the most spectacular seabird colonies in the world.

Praslin is home to the Vallee de Mai, famous for its abundance of 'Coco de Mer' palms creating a special Eden. It makes as excellent base for a one-centre trip as it is ideally situated for holidaymakers also wishing to visit La Digue. Here more traditional modes of transport such as bicycles and ox-carts still hold sway, enabling you to reach beaches of breathtaking beauty such as Anse Souce D'Argent.