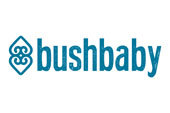 Mauritius by Bushbaby Travel
The enchanting island of Mauritius represents all that tropical dreams are made of.

The protection of a coral reef encircling the island creates gentle warm seas suitable for all abilities and ages of swimmers and a perfect environment for a host of water-sports from scuba-diving to water-skiing.

Activities are not just focused off the 200 mile coastline however. A lush, volcanic interior also beckons for exploration, such as The Black River Gorges National Park which is a haven of native rain-forest, diverse flora and fauna. Whilst giant waterlilies may be a feature at The Botanical Gardens, it is free-roaming tortoises of an extraordinary large size that attract visitors to the
The enchanting island of Mauritius represents all that tropical dreams are made of.

The protection of a coral reef encircling the island creates gentle warm seas suitable for all abilities and ages of swimmers and a perfect environment for a host of water-sports from scuba-diving to water-skiing.

Activities are not just focused off the 200 mile coastline however. A lush, volcanic interior also beckons for exploration, such as The Black River Gorges National Park which is a haven of native rain-forest, diverse flora and fauna. Whilst giant waterlilies may be a feature at The Botanical Gardens, it is free-roaming tortoises of an extraordinary large size that attract visitors to the Vanille Reserve des Mascareignes.

There are many world-class golf courses, such as the Isle au Cerfs, situated on its own tropical island, whilst for those just looking to relax, heavenly spas abound at many of the luxurious hotels we feature.