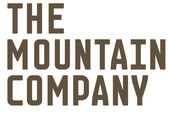 In Depth Tour of Burma
In Depth Tour of Burma Overview
Our In Depth Tour of Burma is a cultural tour with day walks to explore this fascinating country. You have time to visit the main must see places to Yangon, Bagan, Mandalay and Inle Lake as well as venturing to more remote places in Chin and Shan states.
In Chin state you visit hill tribe villages around the small towns of Mindat and Kampalat as well as walking up Mount Victoria known locally as Natma Taung.
In Shan state we explore authentic hill tribes (Akha, Lisu, Eng, Wa, Loi, Wahu and Palaung peoples) easily accessed from the town. Kengtung is one of the few places left in Asia where it is possible to see these hill tribes wearing their traditional clothes and embracing their tribal culture.
In Shan state we drive from Kengtung through beautiful countryside of rice paddy fields and forest to visit the former British hill station of Loi-mwe (1,591m). This town has a number of colonial buildings such as old British governor's house and is centred around a lake.
Find out more about the In Depth Tour of Burma