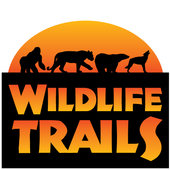 Brazil Jaguar Wolf & Anteater
Brazil Jaguar Wolf & Anteater Overview
Brazil wildlife holiday in the Pantanal, the best location in the world to photograph Wild Jaguars, with an extension to Canastra National Park to photograph Maned Wolves and Giant Anteaters.

Brazil Wildlife holiday - It is only by visiting more than one type of habitat, that you can get a true feel for the diversity of species that have evolved in Brazil. One of the most popular extensions to a Pantanal tour for our clients is one which takes them to the Cerrado Vegetation of Canastra National Park. This little visited gem provides some excellent birding but also has a good population of Maned Wolf and Giant Anteater. There is even a population of Pumas here, but they are rarely seen due to their shy nature. Many of Wildlife Trails best local guides (many who lead international groups) live in Belo Horizonte, and are more than happy to drive 5 hours north to explore Canastra, as part of this very special Brazil Wildlife Holiday

Start your search for Wild Jaguars and Anteaters now!