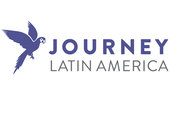 Crossing the Continent
Crossing the Continent Overview
A very popular panoramic group tour of South America, this holiday travels from the Atlantic Ocean in Brazil, through the South American heartland and up into the Andes. Discover the epic Iguazú Falls, remote Paraguay, the icy peaks and plains of Bolivia, the Inca heritage of Peru and descend to the Pacific.
Holiday itinerary
UK clients depart Sun arriving Rio de Janeiro, Brazil, the same day.
Day 1 Overnight at your hotel in Copacabana.
Day 2 Excursion to Corcovado and Sugar Loaf Mountain.
Day 3 Day at leisure in Rio.
Day 4 Fly to the Iguazú Falls; guided tour of the Brazilian
Day 5 Iguazú Falls; guided tours of the Argentine side
Day 6 Drive to Asunción, capital of Paraguay.
Day 7-9 Fly to La Paz, capital of Bolivia.
Day 10 By road across the altiplano to Lake Titicaca. Excursion on the lake
Day 11 By road into Peru and on to Puno. Visit to Uros Islands.
Day 12 Scenic bus ride to Cusco.
Day 13 Guided tour of the city and archaeological sites nearby
Day 14 Optional excursions
Day 15 Full-day excursion to the Sacred Valley, overnight there.
Day 16 Train to Machu Picchu, guided tour. Overnight in nearby village
Day 17 Optional re-entry to the Inca site. Return by train and bus to Cusco.
Day 18 Fly to Lima.
Day 19 Depart for international flight or extension.
UK clients arrive home the following day, Fri.
Find out more about the Jacana : Crossing the Continent