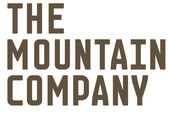 Lunana Snowman
Lunana Snowman Overview
Lunana Snowman trek is a long and challenging trek travelling to Lunana a remote and rarely visited region of the Eastern Himalaya. Far more people have climbed to the summit of Mount Everest than completed this unique traverse of Bhutan.
This is a 29 day trek crossing the north of Bhutan along the border with Tibet covering 356km and crossing eight Himalayan mountain passes. Very few westerners have ever visited the remote district of Lunana due to its inaccessibility; one can only get in and out by crossing mountain passes over 5,000m that are frequently blocked by snow. Our itinerary completes the full journey starting in Paro and finishing near Bumthang.
The mountain views throughout this trek are spectacular with many peaks along the Bhutan and Tibet border un-named and un-mapped, you will see several mountains over 7,000m such as Chomolhari and Gangkar Punsum the world's highest unclimbed mountain. The Lunana Snowman has been described by the Bhutan Trekkers Guide by Cicerone as "one of the most difficult and beautiful of the whole Himalayas.
The Mountain Company has 100% track record of organising Lunana Snowman in Bhutan with our groups having successfully completed this trek on ten previous occasions .
Find out more about Lunana Snowman in Bhutan