Lingshi Laya Trek overview
One of the finest treks in the Himalaya: remoteness, fantastic mountains and fascinating villages.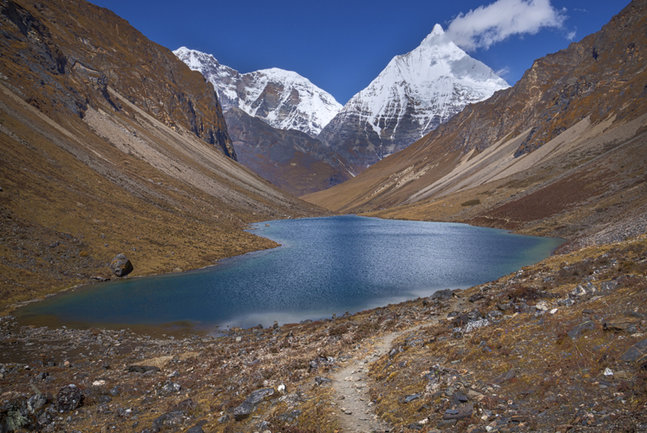 Starting from Paro, we strike out towards the Tibetan border into Bhutan's mountainous northwest corner. The route takes us beneath Chomolhari, 7,314m/23,996ft, the country's second highest mountain, and the beautiful Jichu Drake, 6,858m/22,500ft. We may be lucky enough to see bears, herds of 'blue sheep', takin and eagles.
The main villages in the area are Lingshi, Laya and Gasa and their mountain tribes-people, dressed in yak wool clothes and conical bamboo hats, see few visitors. Reaching this little known area is not easy and involves crossing high passes of up to 5,000m/16,000ft. However, rest days occur at timely intervals and this is without doubt one of the finest treks in the Himalaya. There is plenty of time to explore the captivating sights of Paro, Punakha and Thimphu at either end of our journey.